AS YOU CAN TELL, ADAM DID NOT GET ME A PONY. SO HERE IS A GIVEAWAY TO SPITE HIS GIVEAWAY.
Terms of Service:
fuck that no one reads this shit anyways.
no giveaway blogs this time. i don't really want another 32,000 note thing again, that was hell on earth.
i'm copying adam's rules because fuck you adam i wanted that pony.
aka people who are following me at this moment will receive all of the above prizes. 
people who start to follow me will get most of the prizes.
people who don't follow me will still get a few and a box of chocolates and tissues because it really is a shame if you don't follow me i post quality shit like homestuck and if you're reblogging this you have to like that right
reblog as much as you like, likes count, send me nudes, same as every giveaway
ends March 1st, the day I won't get my pony.
OH MY GOD SHUT UP AND TELL ME WHAT I GET ALREADY I DON'T CARE ABOUT YOUR PONY:

People who are already following me will receive:
Feferi glasses and gills 

any THREE pairs of horns, I don't care who, alpha/beta/trickster/oc/ancerstor go crazy

lunchmuffs! this sounds dirty, right? i swear it does

strider shades 4 kewl kids only gtfo nerdz

any TEN shirts they want, once again, go fucking crazy i get a teacher discount at michaels 

New followers will receive:
Feferi glasses and gills

any TWO pairs of horns, I don't 

care who, alpha/beta/trickster/oc/ancerstor go crazy

lunchmuffs! this sounds dirty, right? i swear it does

strider shades 4 kewl kids only gtfo nerdz

any FIVE shirts they want, once again, go fucking crazy i get a teacher discount at michaels
People who do not follow me will receive:
any ONE pairs of horns, I don't 

care who, alpha/beta/trickster/oc/ancerstor go crazy

strider shades 4 kewl kids only gtfo nerdz

any THREE shirts they want, once again, go fucking crazy i get a teacher discount at michaels
GOOD LUCK AND I HOPE YOU ALL GET THE PONY YOUR HEART DESIRES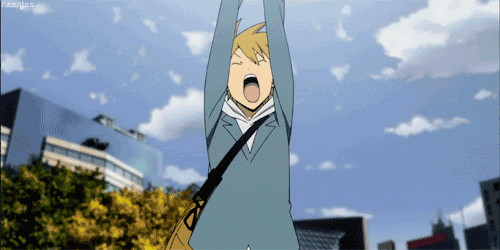 posted 5:35 pm on Tuesday, January 29, 2013 with 5,658 notes

tags » #giveaway #homestuck giveaway #homestuck cosplay #drunkfeferi
siestashortcake reblogged this from learningartister